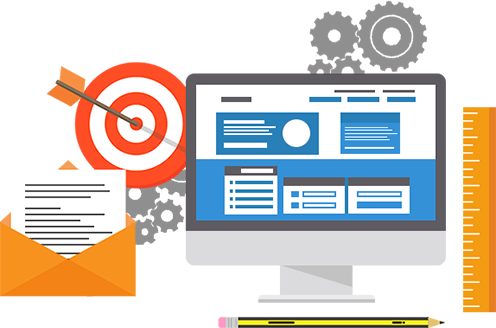 To emphasize the online presence of your brand, you need Search engine optimization (SEO). The main goal of SEO is for your website to obtain high visibility on Google, Bing, Yahoo! and any other search engine by ensuring it ranks on the first page of the organic searches in the search engine results page(SERP).
Let's face it, there is nothing more frustrating than pouring your vision, heart, mind, and soul into a website and realizing that it is so far from your expectations and fails to draw attention from visitors.
One thing that will keep your SEO approach running and eventually be successful is an SEO audit. SEO audits are essential in determining how your website is doing. Without an audit, it is practically difficult to reveal everything that could be harming your site.
What is an SEO audit?
SEO auditing is a vital aspect of a website when it comes to online marketing. An SEO audit is a thorough analysis of a site to evaluate the performance of on-page and off-page activities, identify site structure-related problems, analyze backlinks & social-media engagement, scan keyword density and examine duplicate content-related issues. In short words, SEO audit is essential for knowing the strengths, weaknesses, and potentials of your website for success in the long run.
There are basically hundreds of ranking signals that search engines like Google assess in order to decide where your site should rank for any given search query. Some bear more importance than others, but all of them, if not optimized, can slow down your site's performance. The intention of an SEO audit is to evaluate as many of these ranking signals to show what is working well, what parts need adjusting, and what parts of your site need to be nurtured.
Two ways of conducting an SEO audit
Manual-

this way is done by using comprehensive checklists.

Advanced-

this is done with the help of an advanced website review tool that will make auditing as easy as typing in the search bar and in a second, you have your results.
Four types of SEO audit and their purpose
SEO Technical Audit
this SEO audit will support you in identifying the technical issues with your website that are restraining search engines to crawl into your site or register your content. The SEO Technical Audit Report compiles all technical problems along with solutions so that you can fix it instantly.
Competitive Website Audit
this type of audit will help you get a full understanding of what your top competitors are doing for SEO and how your SEO strategies match to theirs. This process will let you know what you can work for your market segment better and implement successful marketing tactics to strengthen your business in the online market.
SEO Link and Content Audit
website links and content require to be audited to ensure your search ranking is not negatively afflicted. Link auditing tells you the issues related to inbound links, bad links or broken links in your website. SEO content audit assesses your website copy for your website's content relevancy and evaluates its current status.
Local SEO Audit
 this type of audit gives you precise and actionable data on key areas of local optimization with local SEO audit including local listings, local citations, on-page, and off-page local activities, local search rankings, and reviews. Local SEO audit outputs a report reporting issues related to these key areas so that you can fix the concerns and enhance your ranking local.
Why is SEO auditing important?
It helps you find you SEO's failings
This benefit might be obvious but it should never be underestimated. Why? Because nowadays, Google rates how your site is working on many various levels. This includes technical performance and quality of content. As many already know, Google updates its algorithms a lot. Statistically, 500 to 600 times a year. Only experts in the industry are the ones who actually discover and adapt to these changes.
It helps you with the metrics
Measuring the efficiency of the work carried out on your site is something you must really do. This doesn't exclude you even if you are a client using an SEO service, a consultant, or an in-house marketer doing your own search engine optimization. An initial SEO audit will set the scene upon which all metrics and growth can then be covered. If you do not know what the state was like before, then it will be hard to later learn how your website has developed.
It helps you prioritize marketing
Surely, an SEO audit will bring to light several areas for development. But it can be tempting to dig through all of these recommendations as quickly as possible. It's worth segmenting individual tasks into mini projects and prioritizing these. If you don't optimize your technical SEO first you may find that other enhancements you make will have less of an impact on overall appearance.
It helps you monitor the progress of keyword rank
Keywords are literally the key to searcher into finding your website. That's why you need to track the movement of your keywords. When you optimize your site, your keywords go up. However, if you make bad movements, it can cause critical problems or even penalties. Fortunately, there are tools out there that record the progress of keywords so that you can quickly see how well they've made over time, and if your site is trending or failing.
It helps you analyze your competitors
Site audits are not only for sites that you own, but it can also be for your competitors. You can conduct an audit on your competitor's sites to discover their ups and downs. This will help you uncover what keywords they are using, their backlinks, their strategy, and if they have a mobile site.
Conclusion
Knowing the benefits of an SEO audit, you understood that it is important to pick the right plan that will identify all on-site and off-site issues and put forward suggestions to address them. With multiple benefits like constant monitoring, being able to reply to sudden dips in traffic, and assessing your competitor's tactics, the importance of an SEO audit should never be underrated.