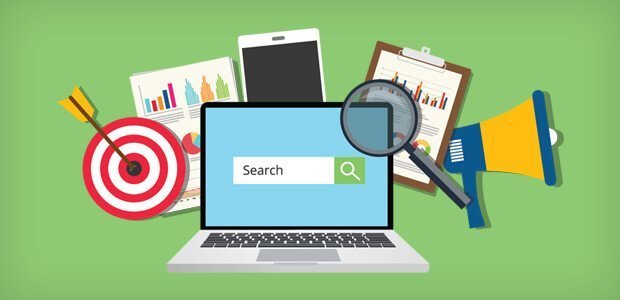 What pops up to your mind when you hear the word "SEO"? Where do you concentrate all your efforts when you are trying to improve the SEO ranking of your website? But most importantly, how do you improve your SEO?
Search Engine Optimization or SEO is a widely known online marketing strategy, and therefore, competitive. Its sole purpose is boosting your website's visibility or in short words, taking your website in the top spots of the search results.
One of the largest misunderstandings in SEO is that it is expensive, and this is inspired by the fact that some agencies have higher-level deals that charge tens of thousands of dollars a month. Yes, SEO can be pricey for hyper-competitive, national-scale businesses, but that does not mean it's not affordable for the average online marketers. In fact, there are tactics that will help you rank up which only need two things from you, time and energy. Yes, you read it right; no money needed!
The SEO Checklist
Enhance your site's user experience.
SEMrush's study states that the top four ranking factors are website visits, time on site, pages per session, and bounce rate. These for components are directly tied to the experience your website is giving to your visitors.
If your website is easy to navigate, delightful to use and offers important information, you will get more clicks. These visitors will become prospects with the possibility to stay longer on your site and hit more pages, and that will certainly improve your search position on the search engine results page (SERP).
Get more effective keywords.
To stay ahead in the competition, you need to optimize for keywords that are more related to your niche and don't have many competitors. Free tools like those in Google's Webmaster tools can give sufficient data for you.
Craft great contents.
To increase your website's traffic and develop your search ranking, you need to obtain excellent content optimized for SEO on your website. You also need to consider "dwell time." It is the amount of time visitors consume while on your website and it can affect SEO ranking. Thus, providing useful content will make your visitors stay longer on your website to get the data and therefore longer dwell time.
Improve your website's load speed.
If the loading speed of your site takes an extra few seconds, visitors would most likely leave. Keep in mind that Google uses mobile page speed as a basis for ranking, and even if they said the "speed update" will only affect a tiny bit of percentage of sites, it's still a good idea to make sure your site is as fast as it can be.
Optimize your images.
Optimizing the images of your website will help you load speed be faster. Also, it will help the search engine to recognize the images on your web pages. Always remember to compress images, have descriptive filenames, and include alt text.
Get more backlinks.
Getting backlinks from well-respected authority sites will not only develop the relevancy of your content and time readers spend on your site, but it is also believed to send trust signals to Google, bring in traffic, and improve search rankings.
Repair 404 errors
Search engines consider a large number of broken links as a sign of an old, neglected site and this can hurt your SEO ranking and your user experience. That is why you need to fix broken links, also called 404 errors.
Use unique header tags.
Headers make your content more interesting and easier to understand. It should define the page, include the desired keyword, and is different from every other title tag on other contents. Proper use of header tags can help break down your content into parts.
Optimize for mobile devices.
Many search engine users are now with mobile devices, so if your site doesn't exhibit conveniently for mobile users, you could be missing out on a tremendous mass of traffic. Also, Google does not like displaying your website prominently in mobile search results if your website isn't optimized for mobile devices.
Optimize for voice search.
Many mobile users make use of voice search nowadays. Besides, a comScore study states that in 2020, half of all searches will be from voice search. They key to this is using natural conversational style sentences when optimizing keywords.
Include social sharing.
If you get a large count of Facebook shares, Tweets, Pinterest pins, and other social media mentions, you can have an additional impact on your SEO ranking. So, it is important that every article on your site should be accompanied by social share icons. This opens up opportunities to gain more inbound links.
Conclusion:
That's why we can say that money alone can't get search result rankings, but with a little time and plan, you can increase your position on SEO without spending a penny.