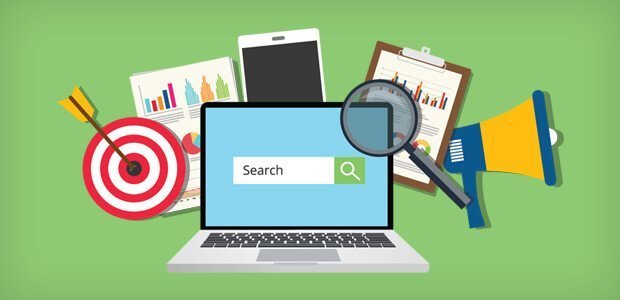 SEMrush vs Google Keyword Planner, One feature of that would be responsible for the success of search engine optimization for a website is Keyword research. Targeting the right keywords will drive organic traffic that can turn to transactions and customers. Also, you must bear this in mind: the Return on Investment(ROI) of an SEO goes on even after a campaign is done.
Many online marketers fail in performing proper keyword research. The most reason for this is because they are not using the right tools.
There are hundreds of tools to choose from, and settling for the right one could be a real challenge for beginners.
In this blog post, we will help you in choosing between two of the best tools in the business. These tools would be SEMrush vs Google Keyword Planner. We will help you compare the features each of them hold so you could decide which would really give your website the edge.
In general, Google Keyword Planner vs SEMrush are two widely-used tools for gaining search phrases or "keywords" that your business can rank higher and improve your online marketing efforts and business visibility in the search engine results page(SERP). They can also be applied to help you concentrate your Google Ads so they can function better and get you more outcomes.
Let us now discover which is better.
Google Keyword Planner
Google Keyword Planner is an excellent tool that helps a website owner to know what people are searching for in general. Getting inside this tool is easy so you could already start analyzing your website, your competitors' websites, and type in keywords you believe your target audience is looking for.
This tool will offer a varied series of recommended keywords that you can add on specific pages, your website as a whole, or support in the production of Google Ads. Another thing it can show you is the average monthly searches and general search trends. It will also suggest the amount of money you should be spending to get an efficient Google Ad. The user experience is stable, considering how simple it is to sign up but sometimes can get a bit glitchy. You can download reports very easily and seamlessly attach keywords to your pay-per-click(PPC) ads.
What makes this tool extremely helpful is the fact that it is straight from Google which means that the data it presents is very precise.
Google Keyword Planner Features
This tool is very loyal to its name that suggests keyword planning. This is its only function and the tool does it very well.
There is no other feature like traffic analysis, backlink analysis, or fully-fledged website reports.
This fact can work really fine depending on what your business needs.
SEMrush
This tool is one that lets you do more for an SEO tool. SEMrush still lets you see all the primary metrics that Google Keyword Planner houses, but the keyword recommendations are much more distinct and, honestly, it has greater quality. It also has other features that are quite similar to Google Keyword Planner like user experience. For user experience, SEMrush is soft and easy to practice after a tutorial from one of the tool's reps. However, the general idea of including a website, web page, or keyword stays the same with Google Keyword Planner's platform.
What makes this tool more unique is because it provides a way for you to get a more deep insight into your competitors' SEO approaches. SEMrush will show you what keywords your competitors are targeting on their website, how you can surpass the competition, and what their PPC ads look like. It will also grant you some remarkably crucial service such as keyword difficulty for organically ranking your website in the SERPs.
The downside of SEMrush is if you want to use it regularly and get all the rings, it will bring you back at least $100 a month for their primary offer.
SEMrush Features
To be frank, SEMrush offers a lot more features than Google Keyword Planner. Here are the services it offers:
Keyword Research
SEMrush has an exceptional keyword research tool that presents a website's best keywords, their positions, how much traffic they make, and more. In fact, this tool determines which keywords produce the most results to a website and then optimizes those bits of content. It could also give you a good view of what topics work best.
Backlink Analysis
For any kind of website, backlinks are still one of the most essential ranking determinants. If you don't have backlinks, don't expect your website to rise to the top ranks pretty easily. To avoid that, SEMrush gives you this very useful tool.
Traffic Levels
Every online marketer is always on watch of the growth of their website traffic. SEMrush lets you do just that.
The service lets you see a survey page of a domain that exhibits how much organic, paid, and display traffic it drives.
Final Thoughts
You might be asking who won this contest. For us, its SEMrush. Even though, we strongly believe that Google Keyword Planner is a great tool, and it wins in quality. Still, its competition will surely give you more SEO and Google Ads aggressive advantage, which wins both quality and quantity.