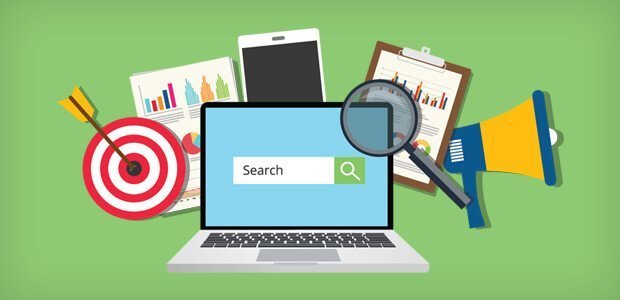 Hello affiliates and to the future SEO Affiliate marketers! We're glad you're here. If you're reading this, you probably are looking for guides and tips on getting your affiliate dream started or you're simply looking to launch a new project on SEO affiliate programs and want some guidance to help you ensure that you make the right decisions. Either way, we will do our best to share some great tips with you so that your first or next campaign can get off to an amazing start!
A Glimpse of SEO Affiliate Programs: Helping Business Achieve Success Through SEO Affiliate Programs
With the rise of modern technology, getting on top of it to be on the verge of competition is great. Many businesses websites have utilized SEO (Search Engine Optimization) to generate more traffic and increase sales, thus maximizing revenue earning. Just imagine if you can rank first in the organic search results for some of these keywords. Think about how much money there is to be made! So, many businesses and people want to know how to do SEO or find people to do SEO for them. This creates an opportunity for authority sites to teach people how to do SEO, recommend the best tools and courses or recommend agencies that can do SEO. But the question, is there money to be made in SEO affiliate marketing? Let's find it out together.
Advantages of SEO Affiliate Marketing
Recurring Revenue
SEO tools are usually billed by monthly subscriptions. This means that a lot of the offers give you an ongoing percentage of the fee for as long as the person you have referred is also a subscriber.
Easy Backlinks
Even though you might think of the opposite, the SEO community points to hand out backlinks like their candy to worthy content.
Complex Topic
People do not understand SEO. People need their hand held through the process and this is an opportunity for you to gather trust.
Easy Content
If you know how to do SEO, it is very easy to create good content on the topic, especially for beginners.
Advantages of SEO Affiliate Marketing
High Competition
Many businesses nowadays don't want to get themselves behind on the current trend. Thus, it is very hard to rank for monetizable keywords because the level of competition is very high.
Require a Funnel
Because it is hard to rank for obvious keywords, you often require a lot more content (such as an online course) or a slick final in order to make money.
Once in a while, the association between SEO and affiliate marketing can be tricky. Truth be told, if a business or a site has a drop in rankings, they frequently race to the end that one of their affiliates is to be faulted. This is generally brought about by the terrible notoriety partner backlinks have, regularly without a genuine reason.
So as to battle this, it's imperative to know some great SEO practices for affiliates. In the first place, it's pivotal that you see how Google ranks business sites. This causes you to build your site so that it positions highly for a good reason. Thus, your site produces more income, and you can know with certainty that there's nothing incorrect on your end. At the end of the day, knowing great SEO practices can save you from encountering an entire pain in your affiliate program venture.
Getting to Know the Process for Successful Affiliate Program Journey
Here's the process.
You sign up for an SEO Affiliate Program and made the decision to promote SEO.

You get your affiliate links and place them on your websites, videos, or social networks so that people get to click those links and continue purchasing a product or service.

When your target audience performs the desired action, you get paid.

We mentioned the expression "desired action" because it doesn't always have to be a sale.

Some affiliate networks offer CPA, which means Cost Per Action.
An example of an action in which the traffic does not need to buy for you to get paid would be when the visitor (traffic) fills out a form and opts in. It can be that simple!
Let's get right down to the facts! It's time to talk about everything you need to know before firing up your Best SEO Affiliate Program campaign. We will go over many different things which allow you to better understand how it all works and where everything fits in.
Domain Name
This is quite a huge factor to consider. It can really determine whether or not your website is successful. The choice you have to make is simple. Either you wanna have a website with a huge authority that can be something you can actually brand, or you wanna go for a short, straight-to-the-point, exact match or partial match domain. Each method can become a site that earns money, which means you really need to take some time before you launch and decide what are the long-term goals you have for the website.
Hosting
Does it matter? Yes! Hosting plays a bigger role than you may realize.
Content
Content will largely depend on your earlier choices. It's important to note that it's worth the money and/or effort for you to go ahead and get some high-quality, professionally written content for your money pages.
If you're taking the authority site path, the content will hopefully be handled in-house either by yourself or by someone you've partnered with on the project that has the knowledge and passion to keep adding content for many years to come. Content marketing can bring you loads of targeted traffic. If you do it right, your blog/site will have followers and regular readers forever!
Conclusion
SEO Affiliate Programs are a great way to make money. It provides anyone with a chance to earn money online. When you figure it out, you get to work from anywhere. In fact, you get to be your own boss, set your own schedule, and have the ultimate freedom! This thing requires hard work and perseverance. You need to go through a lot of reading, writing, experimenting, and testing before you reap the rewards of affiliate success!